Millennium Moms ULTRA VIOLET Nuclear Tattoo Ink Set of 9 - Pick Your Size
Description:
This ULTRA COOL Ultra Violet reactive ink set by Millennium Moms Nuclear Collection is AMAZING! The set includes all 9 Nuclear Colors. The included colors are as follows:
AFTERGLOW YELLOW
ATOMIC GREEN
BLUE SMOKE
INVISIBLE FALLOUT (Amazing invisible ink only reacts to UV lights!!)
PURPLE HAZE
RADIANT PINK
RAGING MAGENTA
RED DAWN
SMOLDERING ORANGE

Bid with confidence, over 160,000 other ebayers already have!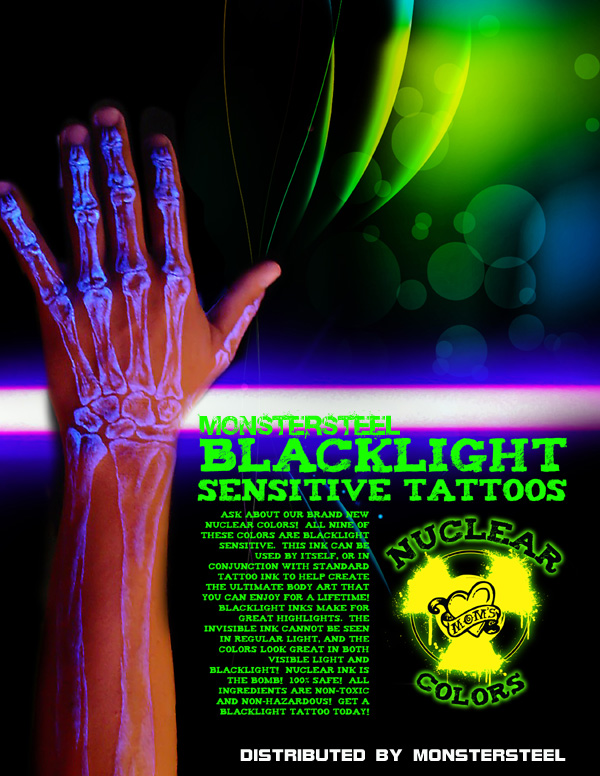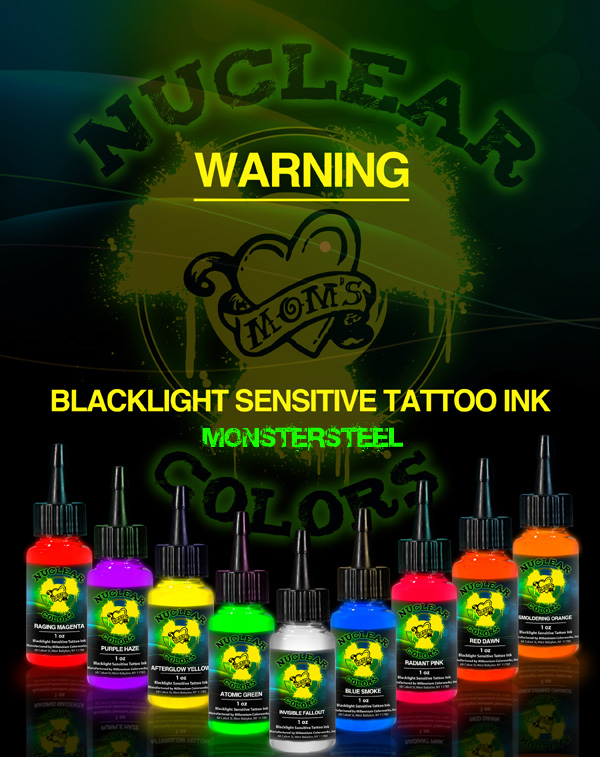 Customers Also Bought